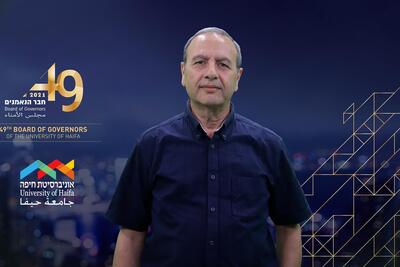 I am Head of the Molecular Genetic Laboratory at the Department of Human Biology at the University of Haifa, and a senior lecturer at the Faculty of Medicine at the Technion. For 15 years I served on the Israel Council for Higher Education. I completed my postdoctoral studies at the School of Medicine at Washington University and both my MSc and DSc degrees are from the Technion's Faculty of Medicine. At the Carmel Medical Center in Haifa I established the Molecular Genetic Laboratory.
---
---
During my postdoctoral studies at Washington University, I developed "ELONVA", a long acting Follicle Stimulating Hormone (FSH) for treatment of fertility and In vitro Fertilization. Today, more than 20 countries are using ElONVA.
Over the course of my career I founded PROLOR Biotechnology, a start-up company dedicated to designing long acting recombinant proteins. The company has developed several long-acting proteins for clinical use. The leading protein includes a Growth Hormone (GH), which has successfully passed phase III clinical trials. PROLOR Biotech has an exit to OPKO HEALTH in the USA.
I am also the founder of CanCurX, a startup company developing apoptotic factors, miRNAs and drug delivery systems to treat cancer.
Presently, I am leading a project entitled "Rare Genetic Diseases". The project aims to contribute to the identification of genes and mutations associated with genetic disorders in Israel and play an important role in genetic counselling.