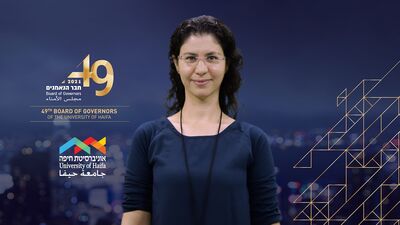 My name is Moran Zaga and I am a political geographer focusing on borders in the Middle East. Since the Abraham Accords, I serve as the head of Middle East research collaborations at the research authority of the University of Haifa. I am currently a postdoctorate fellow with two affiliations (due to the Covid-19 circumstances): the eLijah Lab of digital humanities at the University of Haifa and the Near Eastern languages and civilizations department at the University of Chicago. In addition, I am a research fellow at the Chaikin Chair for Geostrategy at the University of Haifa, examining Israel-Arab Gulf relations.
---
---
My research explores various socio-political processes in the Middle East from a spatial perspective. The topic of my first research was on the evolution of the borders in the United Arab Emirates, shed light on the transformation of tribal boundaries into modern borders.
Border-making in the Middle East is usually approached from colonial perspectives, leaving out the local angle. As part of my research, I analyze spatial perceptions and practices of local societies in order to understand the processes of adaptation to different political orders.
My PhD project afforded a more comprehensive historical and theoretical analysis of boundaries in the context of the Arab state system. The current research at the University of Haifa's eLijah Lab integrates the historical perspectives with methodologies from the digital humanities. Using advanced methods of text analysis and Geographical Information System (GIS), I portray old frontiers in the region's borderlands. The research findings led to the development of a detailed map that can serve as a platform for further study into other historical aspects of Middle Eastern geography, including eco-geography, archaeology, economics, disease, natural disasters, medicine, technology, and cultural studies.