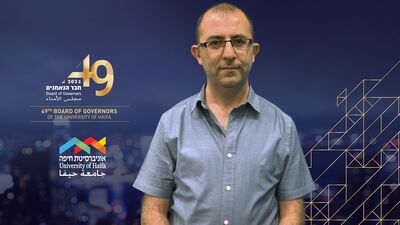 I am a Senior Lecturer at the University of Haifa's Faculty of Law and the head of a Masters program in administrative and private law. I graduated from the University of Oxford as a Clarendon Scholar, and I now specialize in access to justice, the administration of court systems, and legal representation. I have particular interest in the widespread phenomenon of self-representation, which I investigate both theoretically and empirically.
---
---
Dr. Rabeea Assy's work has been published in first rate platforms and is regularly cited by academics and courts across the world, including the Supreme Court of Israel. Specifically, his groundbreaking book Injustice in Person: The Right to Self-Representation (Oxford University Press 2015) has stirred lively academic debate through several book reviews and discussion events, so much so that in 2019 it won the Mauro Cappelletti book Prize for the best procedural-law book in the preceding five years.
Dr. Assy has won numerous awards and prestigious grants during his career. Among them are the EU's Marie Curie Actions Program, the German Israeli Fund, Israel's Scientific Foundation, and the Maof Fund. Assy was awarded the University of Haifa Rector's Prize as well as the Cheishen and Zeltner Prizes, which are the most prestigious and competitive prizes for law academics in Israel.
Dr. Assy was Editor-in-Chief of the Oxford University Commonwealth Law Journal, a visiting fellow at Mansfield College Oxford and at NYU's Global Hauser Program, and a visiting teacher at the Oxford University Faculty of Law and City University of Hong Kong.