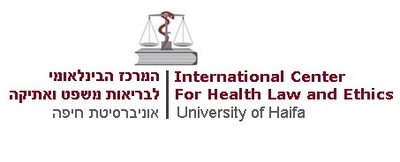 I am the Head of the International Center for Health Law and Ethics, and Chair of the LLM Program in Law and Health at the Faculty of Law. My areas of expertise are disability studies, disability rights, tort law, and bioethics. I co-founded the Disability Legal Studies Research Network at the Law and Society Association, the Haifa Forum for Disability Studies, and the Israeli Disability Studies Network (IDSN). I also served on the Advisory Committee of the Israeli Commission for Equal Rights of Persons with Disabilities. Upon completion of my doctoral studies (JSD) at NYU School of Law, I was an Ed Roberts postdoctoral fellow in disability studies at UC Berkeley.
---
---
My major field of research is disability legal studies, a field I identified in my doctoral studies and have continued to develop throughout the years. I study the sociolegal construction of disabilities in various legal contexts, including employment discrimination, access to justice, bioethics, and tort law, as well as the prospects and limitations of disability rights law. A study I conducted on disability employment discrimination has been cited in numerous judicial decisions and changed the way courts interpret the Equal Rights for Persons with Disabilities Act. My most recent involvement has been in challenging the Ministry of Health's proposed triage rules for allocating life-saving ventilators during Covid-19, which discriminated against disabled persons.
My goal as the Head of the Center for Health Law and Ethics is to promote collaborations among leading scholars within and outside the University to advance cutting edge research on health, law, ethics, and bioethics; to enrich public discussions of these matters; and to integrate disability into bioethical discourse. Covid-19 demonstrated the importance and necessity of these topics today. In the coming year, the Center will hold events to commemorate the 25th anniversary of the Patient Rights Act.